PLEASE NOTE
Covid-19 cancellation/ rescheduling terms and conditions with immediate effect. We have a tiered response plan aligned with the Singapore Government COVID-19 Safety Management Plan and DORSCON level.
If no social gatherings are allowed, we would reschedule the charter up to a mutually agreeable date and time. No cancellations will be permitted.


Strictly

NO

refunds and postponements, should there be any reduction in headcount for social gathering by the MMTF,

charterers will need to reduce their own headcount and consume the charter according to MMTF regulations.

All prices quoted below are NETT.



Only fully vaccinated passengers are allowed onboard the SZH-licensed pleasure craft. Unvaccinated passengers (other than recovered individuals, medically ineligible individuals, or children aged 12 years and below) are not allowed to board the craft. Owner/operators of SZH-licensed pleasure craft must check the status of such individuals]; or
Some yachts have been approved to take more than 1 group of 5 guests on a charter now. If more than one group will be on board the SZH-licensed pleasure craft, all passengers must undergo ART prior to commencement of the charter. There should not be intermingling between the sub-groups at all times. Please note that non-compliance to the SMM rules will immediately end the charter. Fines will be imposed by the authorities if any wrongdoings have been detected. Details as per below:1) Guests must remain in subgroups of max. 5 guests & maintain 1m distance between subgroups at all times.
2) Water activities will be staggered, such that only 1 subgroup is in the water at one time.
3) Guests need to wear masks at all times, except when eating, drinking or during water activities.
4) Guests must also dine within their subgroup only provide all guests are fully vaccinated
5) Passengers can only consume food and drinks on board if all persons from the same group meet any of the following requirements:
a. Fully vaccinated; or
b. Recovered from COVID-19 (within 270 days); or
c. Children aged 12 years and below (i.e. born in and after 2009)
6) No self-service buffets or BBQ are allowed and food & drinks are not allowed to be shared between different subgroups.
All rates listed are for basic charters only (4-5 hours depending on the yacht). For the standard itinerary, please click here.
Optional add-ons such as city skyline cruises may still be chargeable, depending on the yacht.
Optional add-ons such as BBQ pit and cooking services DOES NOT include food.
Ice (otherwise stated), disposable cutlery and cups are not provided.
Current MPA guidelines for Covid-19: Self-service buffet lines, live music, radio broadcasts and all forms of television/video screenings and other forms of entertainment such as dancing, darts or karaoke are not allowed on board. Any form of light recorded music or sounds, including background music are allowed to be played.
We now have curated BBQ menus from The InterContinental Singapore, click here to find out more.
Do note for wet weather, the Captain will still sail out if it does not pose any safety issues. If it is not possible to sail out, the Captain will try to delay the sail out timing. If it is not possible to sail, the charter will be rescheduled to a later date (subject to availability). No cancellations are allowed. The Captain will decide what is the next course of action. Customers are still required to proceed to the marina and wait for the captain's final decision.
Balloons are prohibited due to marine life preservation.
Red wine is strictly prohibited on all yachts except for Anka and EagleWings 1 and 2.
Mon – Thu, first 5 pax: $6,370
Fri/Sat/Sun/PH: +$1,605 surcharge
Extension: $535 per hour
Optional add-ons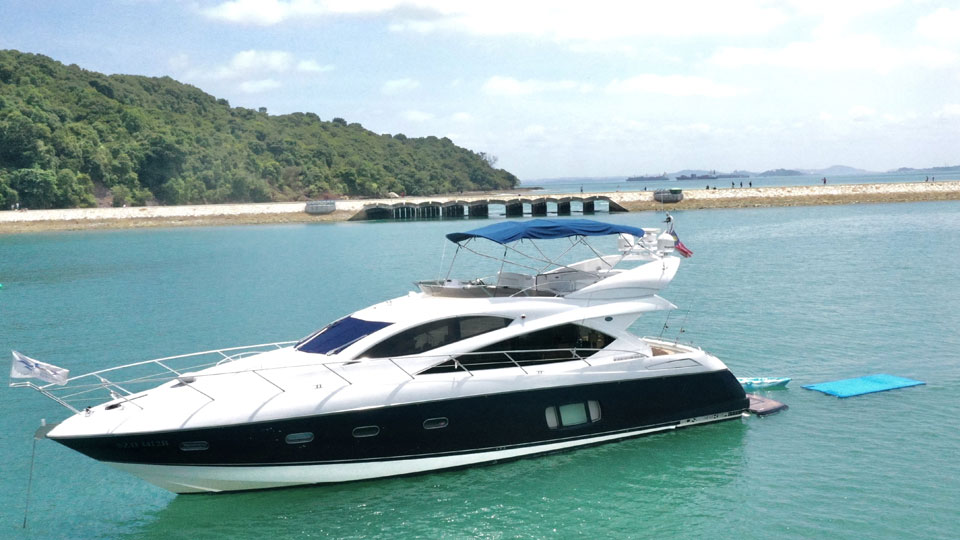 Mon – Thu, up to 5 pax: $3,745
Fri/Sat/Sun/PH: +$750 surcharge
Extension: $310 per hour
Optional add-ons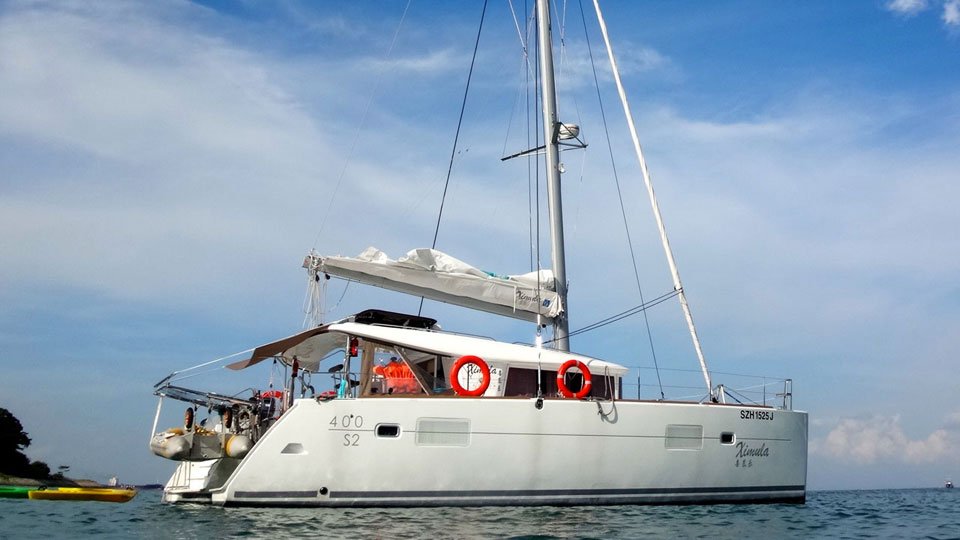 Overnight (up to 12 hours)(Click here for the itinerary)
$2,675 (Mon-Thu), $2,996 (Fri-Sun)
2 days 1 night (Click here for the itinerary)
$5,350 for weekdays (Mon-Thu)
$5,992 for weekends (Fri-Sun)
3 days 2 nights (Click here for the itinerary)
$8,025 for weekdays (Mon-Thu)
$8,988 for weekends (Fri-Sun)
*start 10am on 1st day, end 6pm on last day (max 5 guests)
Extension: $214 per hour
Includes:
Unlimited use of all available equipment on board (kayaks, paddle board and snorkeling equipment)
Meals on board (prepared by crew)
Free flow of soft drinks and hot drinks
Fruits and snacks
2 days 1 night
Mon to Thu: $4,278
Fri to Sun, PH: $5,348
*start 2pm on 1st day, end 12pm on last day (max 5 guests)
(Click here for the itinerary)
3 days 2 nights
Mon to Thu: $6,953
Fri to Sun, PH: $8,558
(Click here for the itinerary)
*start 2pm on 1st day, end 12pm on last day (max 5 guests)
Includes:
Meals on board (prepared by crew)
Amenities on board
SAILCATIONS
3pm (Day 1) – 10am (Final Day) – 5 pax
2 Days 1 Night Weekday – $3,545 
2 Days 1 Night Weekend– $4,107
3 Days 2 Night Weekday – $5,391
3 Days 2 Night Weekend– $6,273
Additional pax: $85.60 Up to 10 pax (depending on COVID restrictions)
SAILING HOLIDAYS
10am (Day 1) – 6pm (Final Day) – 5 pax
Up to 10 pax (depending on COVID restrictions)
2 Days 1 Night Weekday – $4,829
2 Days 1 Night Weekend– $5,631
3 Days 2 Night Weekday – $7,210
3 Days 2 Night Weekend– $8,012
Additional pax: $85.60 Up to 10 pax (depending on COVID restrictions)
Sunrise Sea-cation
Mon to Thu: $2,388
Fri to Sun, PH: $2,888
*start 10pm on 1st day, end 10am on next day (max 5 guests)
(Click here for the itinerary)

Includes:
Meals on board (prepared by crew)
Amenities on board
Sunrise Sea-cation
Mon to Thu: $2,888
Fri to Sun, PH: $3,688
*start 10pm on 1st day, end 10am on next day (max 5 guests)
(Click here for the itinerary)

Includes:
Meals on board (prepared by crew)
Amenities on board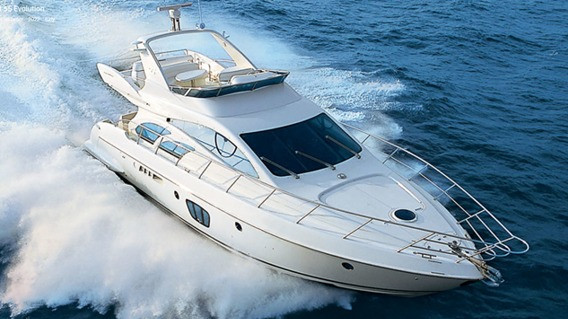 Sunrise Sea-cation
Mon to Thu: $3,388
Fri to Sun, PH: $3,888
*start 10pm on 1st day, end 10am on next day (max 5 guests)
(Click here for the itinerary)

Includes:
Meals on board (prepared by crew)
Amenities on board